Sunday Services
8:30am – Fellowship in the Welcome Center
The Garden 4 & 5 year olds
Trailblazers: 1st – 4th grade
Jr. Disciples: 5th & 6th grade
Can't join us in person? Tune into our livestream!
Access past livestreams on our Facebook page or YouTube channel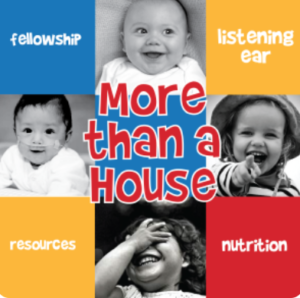 If you've never heard of the Ronald McDonald House, I hope it's because you've never needed it. If you have, and you're familiar with our mission, you know that it is so much more than a house. It's comfort, peace, consistency, and even joy, during what can be a family's most chaotic time. Right now, our Ronald McDonald House needs your help to continue our mission of keeping families close when they need it the most. We need prayer for our mission, that God would bless our efforts and continue to allow us to show His love to our community. We need help spreading the word about RMHC, so that our outreach can expand. We need Volunteers, who so graciously donate their time and talent to serve in the House and connect with our families. And we need financial support, so that we may continue to provide accommodations at NO CHARGE to our families. Won't you please consider joining our effort? Even if it's a "like" or a "share", your support is so very much appreciated! If you feel led to give, you may do so by clicking the link below, which will take you to my personal campaign page, no amount is too small!! If you are interested in becoming a Volunteer, please send me a private message on Facebook, I'd love to chat! Together, we can provide the bridge that keeps families close, and show how God is moving!
Thank you, and God Bless,
Check our

Events

page to stay up-to-date with all things going on at
Central Christian Church!
Interested in our fellowship opportunities? Check out our

Ministries

page!
Follow us on social media!
Jody Schroeder & Terri Terry
Homebound Communion Teams
Team 1: Ron & Deneen Fusselman
Team 2: Max & Lee Ann Fusselman
Email: centralcc500@gmail.com