Sunday Children's Services
Focus: Learn. Who will teach our children about God?
Kids want to learn about God's people.

Stories like crossing the Jordan, teach us how God deals with us, His people.

This hour is dedicated to teaching and connecting it to real life.

A wide variety of teaching methods engage children of all ages, making Sunday morning fun and meaningful!
Sunday Children's Worship
Focus: Worship. How do children learn to worship?
Interpersonal relationships are always a mystery, especially when that relationship is between God and your child.

Children's Worship is the place for children to experience God.

The deep bond between God and your child produces in a child the desire to draw near God.

Unlike Sunday school, this hour isn't about giving answers as much as fanning the flame of wonder in child.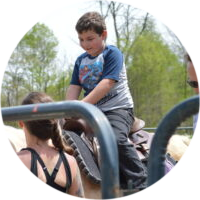 Ages Kindergarten – 5th grade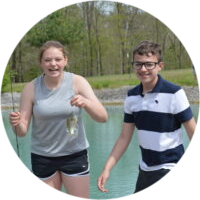 Students With A Testimony
Ages 6th grade – 12th grade