Tipton Place is collecting items to assemble boxes for our local veterans who are homebound for different health reasons, including COVID. They have a large list of items to choose from. Their goal is to assemble 50 boxes ready for delivery on Veterans Day.
Here are the items Central Christian Church has chosen to collect. We need 50 of each:
– Toothpaste and a toothbrush
– Box of microwave popcorn
– Ink pens (already supplied)
We can also take cash donations and put them together to purchase the needed items.
Thank you for your generosity!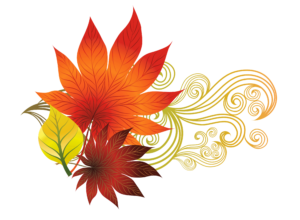 More information coming soon!
CWF Road Trip to Shipshewana
Lunch served 11:00am – 1:00pm
CWF will be sponsoring a Bake Sale and Brunch on November 6th!
Featuring homemade baked goods from all of the talented cooks here at Central Christian!
Noodles will be $1.50 a bag, mincemeat for $8.00 a quart or $4.50 for a pint.
Come to shop and grab a bite to eat!
There will be a variety of muffins, coffee, or tea for breakfast.
From 11:00am – 1:00pm you can choose either stew in a bread bowl or chicken noodle soup with a mini pulled pork sandwhich. Also apple or cherry crisp and a beverage for $6
We are looking for individuals who want to partner up with another on a weekly basis to help encourage, strengthen and develop their relationship with Christ…together. We will be using Dr. Larry Crabb's book, Inside Out, as a tool for guiding the weekly discussions.
Do you ever feel like you need a little help in your relationship with God? An accountability partner may be just the thing you need.
Biblical accountability begins with taking responsibility for one's own actions and making a conscious choice of allowing God and others to help in accomplishing what is right.
2nd & 3rd Friday of Every Month
Jones – 2nd Friday of the Month – 6:30pm
Price – 3rd Friday of the Month – 6:30pm
Feel free to join us in this ministry as we take time to relax, enjoy the company of believers, and allow the Spirit to move, as only He is able to do.
We intend for the small groups to remain small and include a 5-10 minute devotion. However, the focus of these small groups will be a relaxing time for fellowship and fun! So far we have two host families, but more groups will be created depending on interest. If you are interested in joining a small group, we would love to have you! Reminders for time and location will be available on the website, in the Disciple, and in the Sunday service announcements.
We are excited about this new ministry and hope that you will join us!